Frequently asked questions
Frequently asked questions
Watch our videos answering the
most burning questions about Foundever
Watch our videos answering the
most burning questions about Foundever
About working at Foundever™
What happened to Sitel Group and SYKES?
Sitel Group and Sykes joined forces, creating Foundever—a unified team of 170,000+ employees, located in 45 countries, with +750 clients, and speaking 50 languages.
We've rebranded to make things simple and continue our mission together.
Who is Foundever?
Foundever™ is a global leader in the customer experience (CX) industry.
We're the team behind the best experiences for +750 of the world's leading and digital-first brands.
Our innovative CX solutions, technology and expertise are designed to support operational needs for our clients and deliver a seamless experience to customers in the moments that matter.  
If you value speed, adaptability, and diversity, join us on this exciting journey of growth and change.
What does Foundever do?
Foundever is the global leader in customer experience.
Basically, we're connection creators.
We shape lasting relationships between brands and customers through memorable interactions.
As a customer service agent, you play a vital role in making a positive first impression and offering support to people when it matters the most.
Is Foundever legit?
Absolutely! We've got the experience, follow the rules, value honesty, empower our people, and embrace authenticity.
Just by mindful that there are scammers out there using the Foundever name in an attempt to gain confidential information from you.
Protect yourself against recruitment fraud by reviewing our tips.
Is Foundever a good place to work?
Absolutely! 3 out of 4 associates would recommend us.
At Foundever, you're empowered to pursue your passion.
Start as a customer service agent or explore different career paths like account management or marketing.
We value diverse perspectives and believe in amplifying voices. We're problem solvers with a caring culture.
Don't be afraid to try new things—we'll support your growth.
Join our 170,000 associates who have taken the leap of faith.
Come as you are, and we'll help you thrive!
Can you work from home at Foundever?
Yes! Foundever offers fantastic work-from-home opportunities that you'll love.
With 57% of our associates already enjoying the perks of working from home, you can trust that it's a great experience.
Whether you want to connect with customers as a virtual customer service representative or assist with insurance as a virtual agent, we have options for you.
No experience? No problem!
We provide paid training.
Plus, we prioritize your well-being and offer a flexible work environment.
Visit jobs.foundever.com for work-from-home positions and get ready to embark on an exciting remote career journey with us!
Is there an assessment at Foundever?
At Foundever, we take a personalized approach to assessments because we value your time and experience. It's a win-win!
Expect phone interviews to evaluate your thought process, communication style, and culture fit.
For video interviews, we use Harver's online assessment, where you have the opportunity to video record and submit your responses.
Additional assessments could include behavioral, cognitive, and personality tests, to name a few.
The assessments you receive are based on your campaign placement and the job that you are applying for.
Your recruiter will walk you through each step throughout the interview process.
A little advice from our recruiters: research, practice, and be authentic.
What are some Foundever Interview Questions and how do I prepare for them?
When it comes to Foundever interview questions, there's no one size fits all answer.
To help you out, consider these interview tips:
Introduce yourself concisely, highlighting strengths.
Research and mention specific reasons for wanting to work at Foundever.
Emphasize relevant strengths with examples.
Share weaknesses positively, showing growth efforts.
Use STAR method for handling challenges.
For customer service, prioritize empathy and problem-solving.
Stay calm and empathetic with upset customers, share successful resolution.
Demonstrate multitasking skills and organization strategies. Remember, be genuine, and we'll consider you for future opportunities if not an immediate fit.
Good luck!
What does, "No experience? No problem!" mean?
Customer service is a fantastic entry-level job for those with little experience.
We're talking to undergrads, those fresh out of school or anyone looking to make a career change.
At Foundever, we value life experience and people skills.
We provide training and opportunities to develop lifelong skills.
Plus, it's a foot in the door with many career paths.
Our managers can attest to that, with 93% promoted within.
We make our jobs fun and rewarding, offering access to resources globally.
Which vertical or brand would support as a customer service agent?
When you apply at foundever, you have the opportunity to elevate your career by working with any of the 750+ worldwide brands that we support. Many of which you know and love.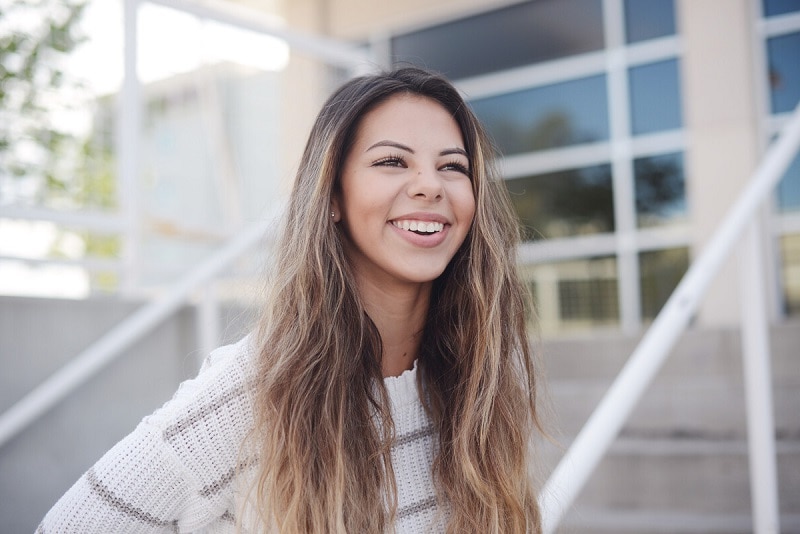 Create your best moments at Foundever™
Applying for a job is a life-changing decision, and you probably want to feel that it is the best decision. That's why we invite you to learn more about our company, our award-winning culture, and most importantly, what's in it for you.
Create your best moments at Foundever™
Applying for a job is a life-changing decision, and you probably want to feel that it is the best decision. That's why we invite you to learn more about our company, our award-winning culture, and most importantly, what's in it for you.